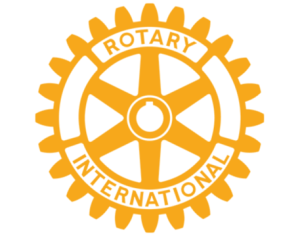 The Latrobe Rotary Club is a member of Rotary International. Rotary International is an organization of over one million business men and women in thousands of Rotary clubs worldwide. Rotary sponsors many humanitarian, health, and educational programs on both a community and international level. While the scope of Rotary is certainly large, what Rotarians really do can be reduced to three simple but important words – Service above self.
Rotary International encompasses 27,500 clubs found in 172 countries around the world.
The membership of the Latrobe Rotary Club is made up of business and professional people who live and work in the local area. We meet every Wednesday at noontime for lunch, updates on club projects, and a presentation from an outside speaker.
The Latrobe Rotary Club does a number of projects to benefit the local area and raise funds to be donated back to the community. All club members pay for their lunches and yearly dues for the operation of the club. This enables us to put all the funds raised back into the community.